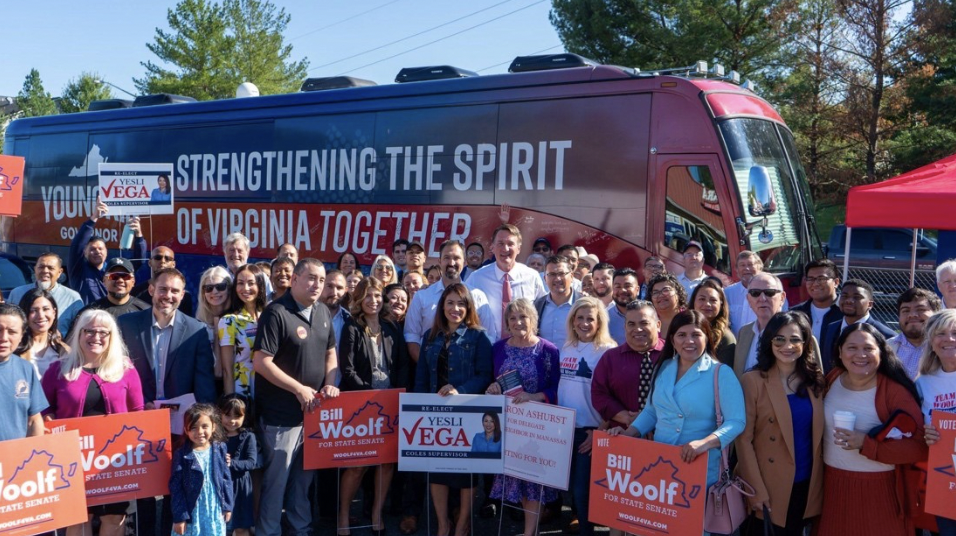 Governor Glenn Youngkin celebrated Hispanic Heritage Month in Manassas this morning with members of the community and Bill Woolf, a 20-year veteran of law enforcement and candidate for Virginia's 30th Senate District.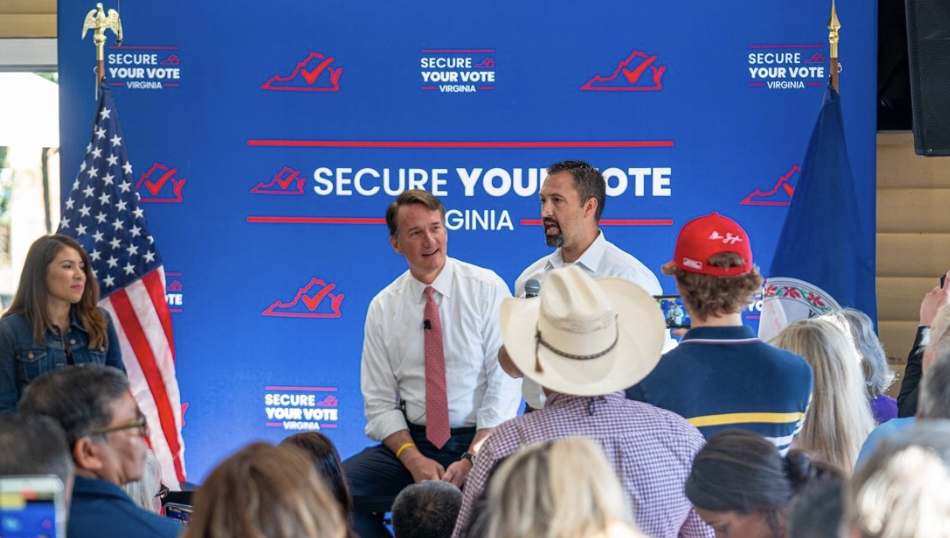 Youngkin and Woolf participated in a discussion moderated by Prince William County Supervisor Yesli Vega. The discussion centered around recovering learning loss in Virginia schools, making Virginia a better place to do business, combating crime and drug trafficking, and the upcoming General Assembly elections.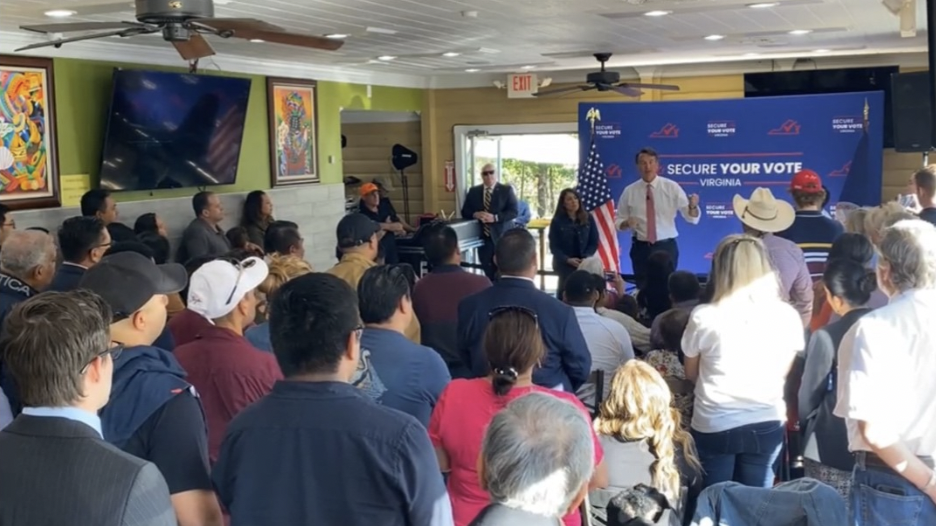 Addressing a packed room at Mi Tierra Deli, Youngkin discussed the commonsense policies he has enacted as Governor to address each of these priorities.
Youngkin recently launched ALL in Virginia, a comprehensive plan to improve attendance, literacy, and learning with free tutoring for Virginia students.
More than 220,000 Virginians are working today compared to when Youngkin took office and there are more Virginians working than ever before, giving small businesses like Mi Tierra Deli a strong workforce in the Commonwealth. Youngkin has also delivered $5 billion in tax relief since taking office, ensuring hardworking Virginia families are able to keep more of their hard-earned money.
Youngkin also highlighted Operation Bold Blue Line, the partnership Youngkin launched between Virginia State Police and local law enforcement agencies across Virginia to combat crime and protect communities from dangerous drugs like fentanyl. Operation Bold Blue line has resulted in nearly 900 felony arrests and has removed more than 2,000 pounds of illicit narcotics off Virginia's streets, including 47 pounds of fentanyl.
Youngkin backed legislation in the General Assembly to deter fentanyl trafficking by charging dealers whose drugs lead to a death with felony homicide. Unfortunately, Democrats in control of the Virginia Senate blocked that legislation from moving forward, which is why Youngkin said it is so important to flip the Virginia Senate and elect leaders like Bill Woolf.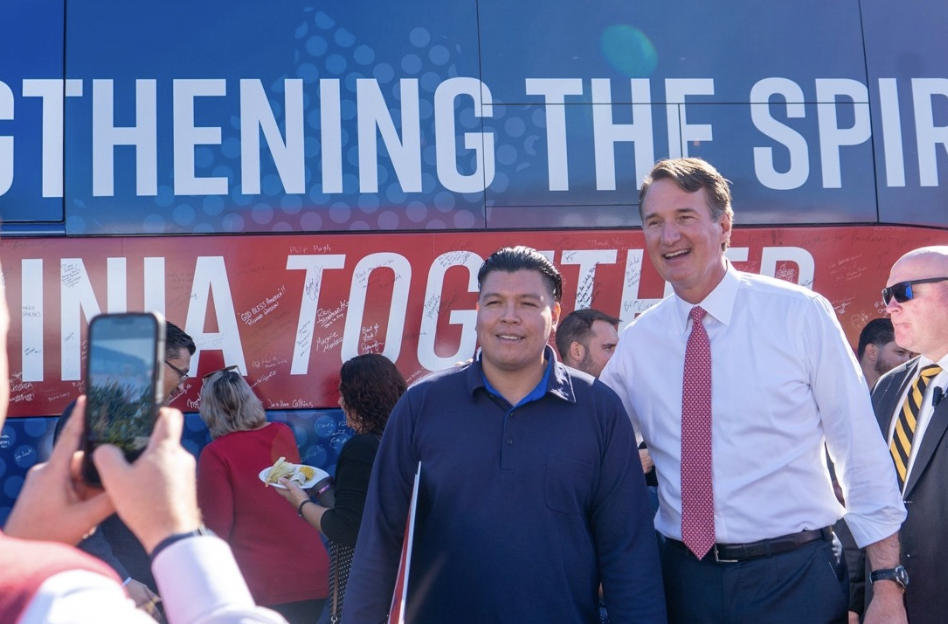 Following the event, Youngkin encouraged everyone in attendance to vote early through Secure Your Vote Virginia and vote Republican in the upcoming elections. Volunteers helped people at the event sign up for early voting at www.secureyourvotevirginia.com.
Youngkin recently launched Spanish language digital and radio ads across Virginia driving Hispanic voters to the website, which includes Spanish language functionality.
The event in Manassas was part of Youngkin's Secure Your Vote bus tour he is taking across Virginia this week ahead of the start of early voting on September 22.
Full video of today's event can be found at this link.